I'm a watercolor artist and surface pattern designer.  I love to make fresh and modern landscape & botanical watercolors.
There are some places in our lives that have a spirit.  I hope that my art inspires an awakening of creative energy and connection to this spirit.  I choose to capture the fleeting moments of nature with watercolor because of its qualities of movement, light, and raw, unevenness.
Growing up, I learned to honor the natural world, from outdoor art classes, family camping trips, and began an ongoing collection of my discoveries.  Now Telford, PA is my home, where I cherish the historical covered bridges and barns, nearby alpaca farms (they're so fuzzy), and a really lovely spirit of community.
I think it's a privilege to be in my studio, where everyday I get to do what I love and put something wonderful out into the world that wasn't there before.
Ochre Nest is a little art studio in our barn, named for my favorite deep yellow color and a place to call the home.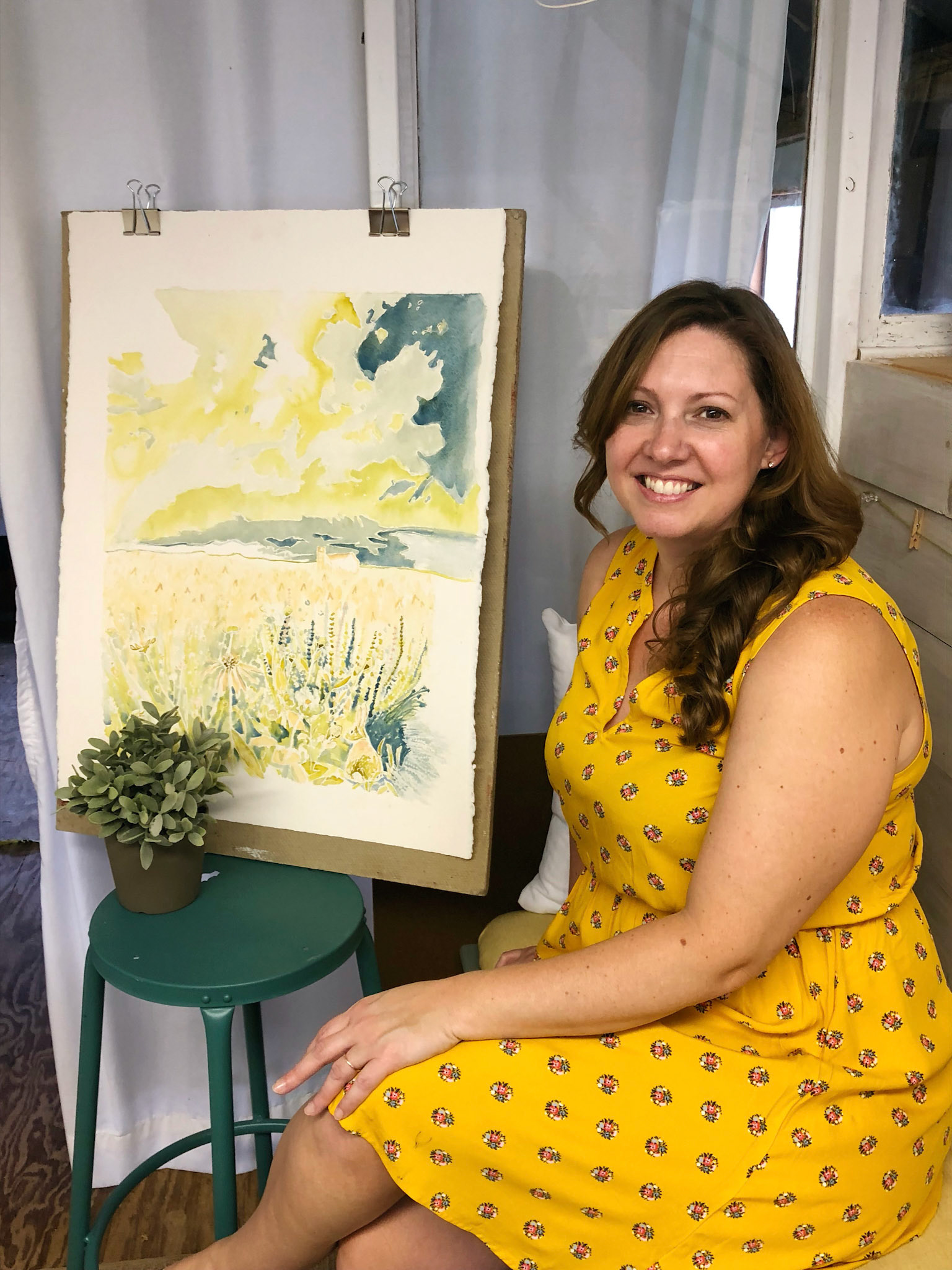 Make sure to sign up for our newsletter to hear about new work and online tutorials.